SH CH LUDSTAR FREDERICK FRANKENSTEIN (imp It) 49CC/11RCC/42BOB
World Winner 2014/2015/2017
International Champion, International Beauty Champion, Italian Champion
DoB 24th May 2012
FCI/HD A
FCI/ELBOWS 0
Carrier of PRA (rcd4 mutation)
DNA Profiled to ISAG 2006 Standard
4 x Group 1
2 x Group 2
4 x Group 3
4 x Group 4
4 x BIS BGSC 2016, 2017, 2019 and 2020 (held in 2021 due to Covid))
1 x BIS Gordon Setter Club Of Scotland 2018
2 x RBIS Setter and Pointer 2016 and 2017
1 x RBIS Scottish Breeds 2018
1 x RBIS BGSC 2018
BIS GSCS Top Gordon Setter Event 2018
Overall Top Setter/Pointer for the Setter and Pointer Annual Points Award 2018 and 2019
Top Gordon Setter Our Dogs 2018 and 2019
CC and BOB CRUFTS 2018 and 2019 and 2020
BIS Scottish Breeds 2019
1 x RBIS Gordon Setter Club Of Scotland 2019
BOB at WKC 2019, shortlisted in the Gundog Group, then won the Veteran Gundog Group followed by Reserve Best Veteran In Show
BOB at Richmond 2019, again shortlisted in the Gundog Group, then winning the Veteran Gundog Group again.
BOB at Darlington 2019 followed by Gundog Group 3
BIS Setter and Pointer 2019
Crufts Gundog Group 4 2020
At the start of showing again, due to Covid, Freddie picked up two RCC and followed these awards by winning the CC at Birmingham in September and the CC and BIS at the BGSC 2020 double show for 2020/2021.
Setter and Pointer 2021 and Freddie takes Best Veteran In Show
First stop for Freddie in 2022 was CRUFTS, he won Veteran Dog, the RCC and Best Veteran....
Bath Championship Show and Freddie not only wins Veteran Dog but the CC together with BOB and Best Veteran then takes Group 4 in the Gundog Group and dashes off to complete in the Gundog Veteran Group
and takes the top spot followed by BEST VETERAN IN SHOW.................what a way to celebrate his 10th birthday.
Southern Counties and Freddie wins the RCC and Gundog Veteran Group again
Blackpool sees Freddie take another CC (his 47th) from Veteran class together with BOB (his 40th) and wins the Gundog Veteran Group.
Leeds CC and BOB from Veteran , short listed in the Gundog Group and 2nd in Veteran Gundog Group
Driffield saw Freddie takes his 49th CC...thus taking the breed record. He also was awarded BOB and Best Veteran In Breed and in the Veteran Gundog group took the top award.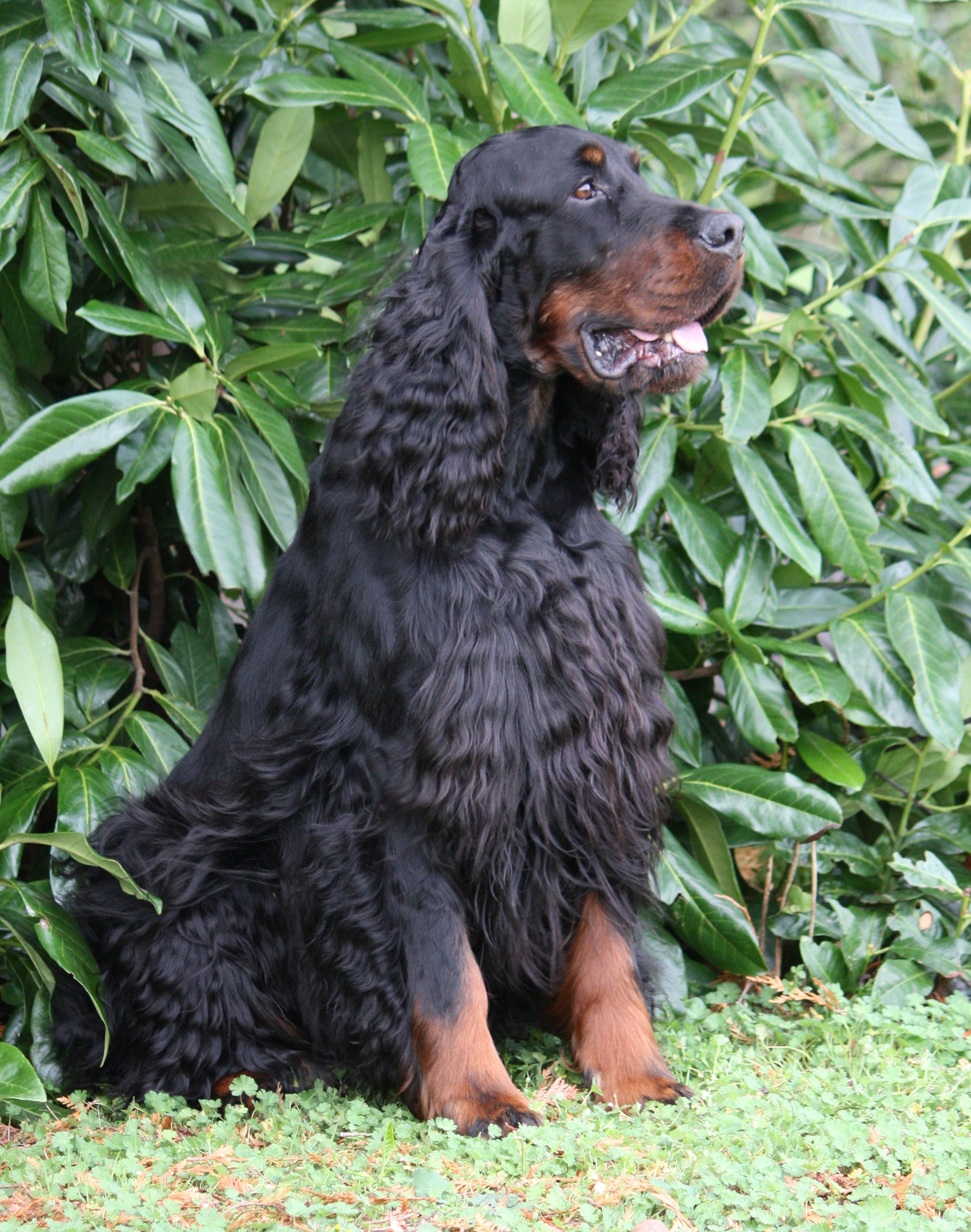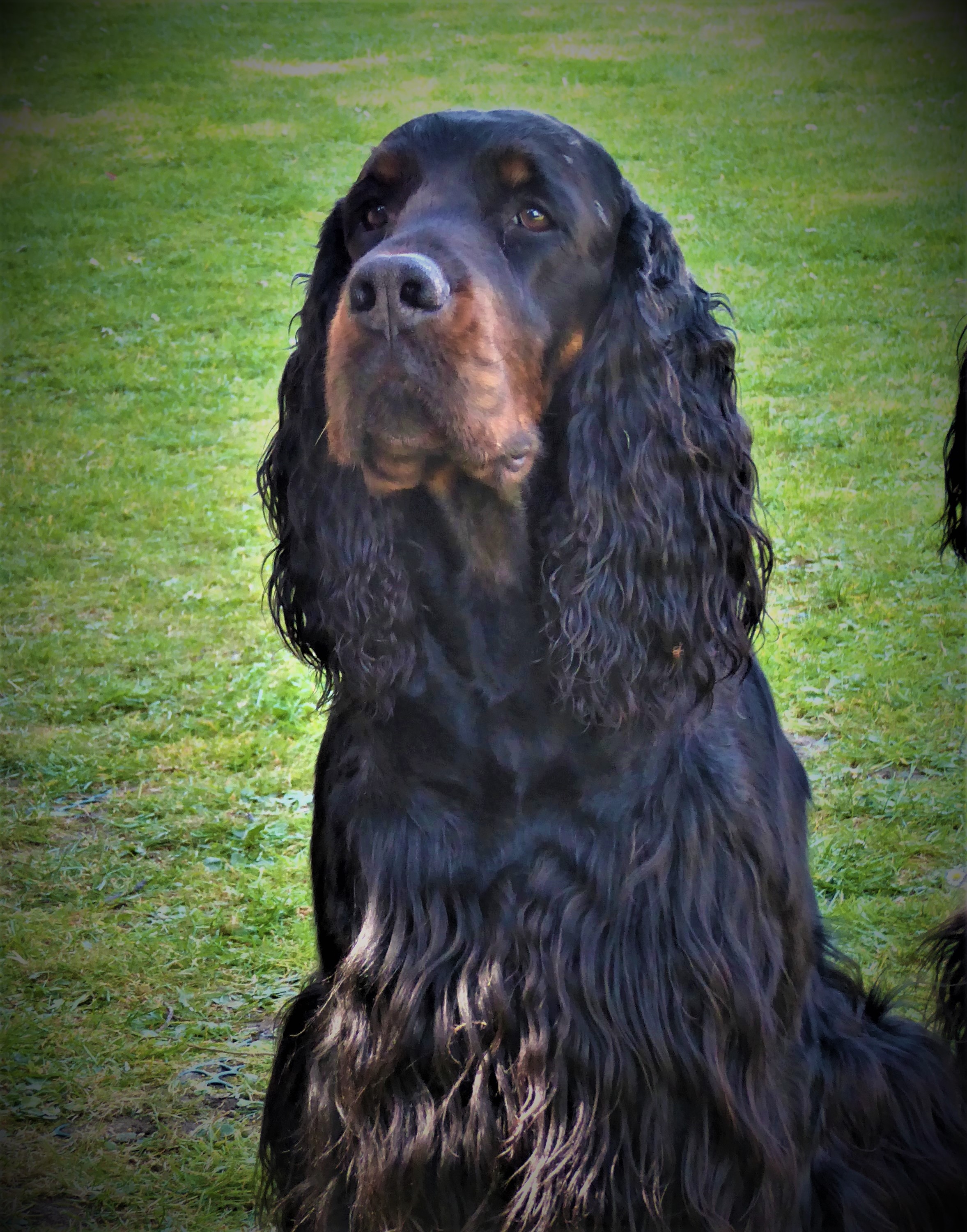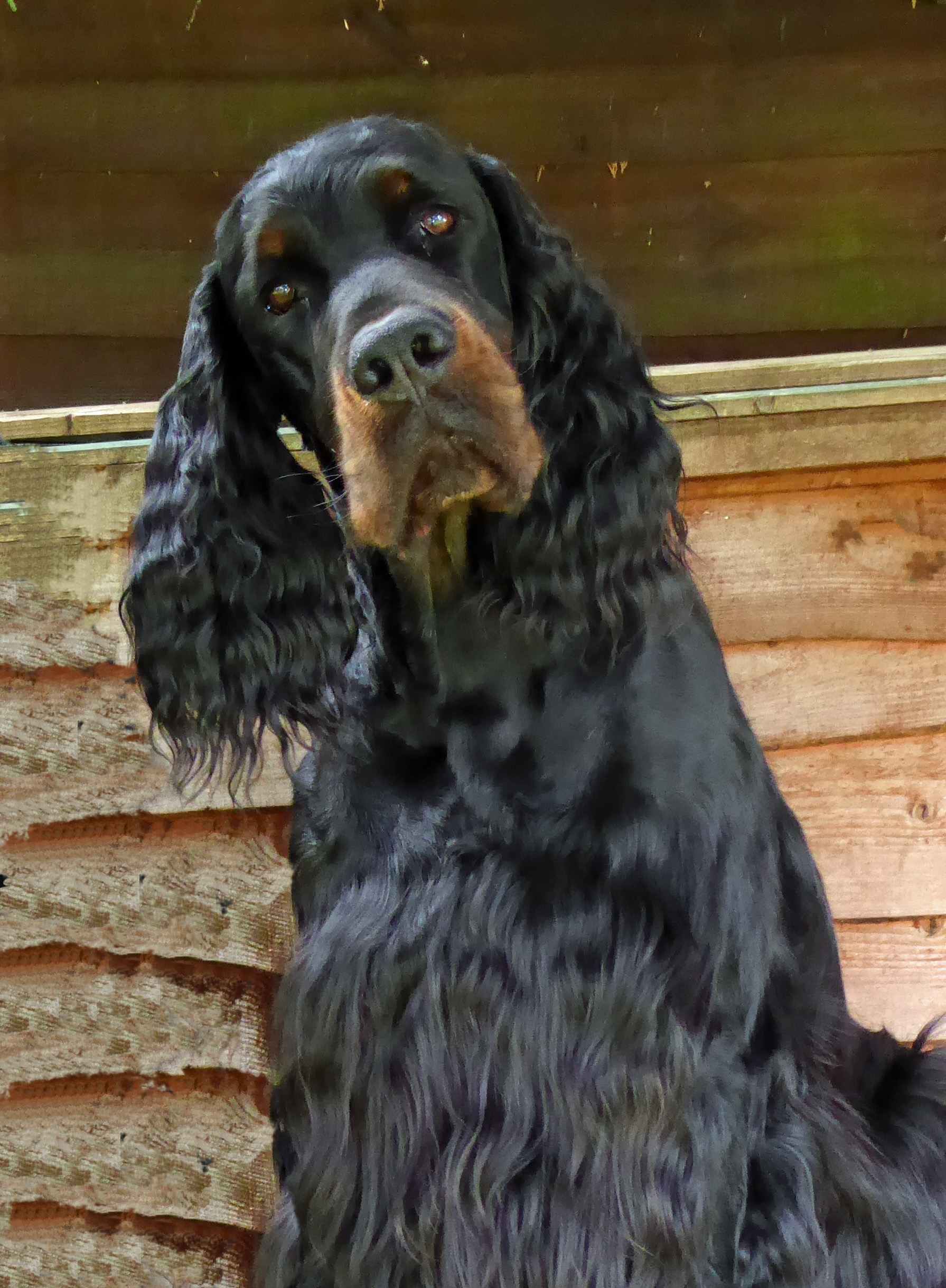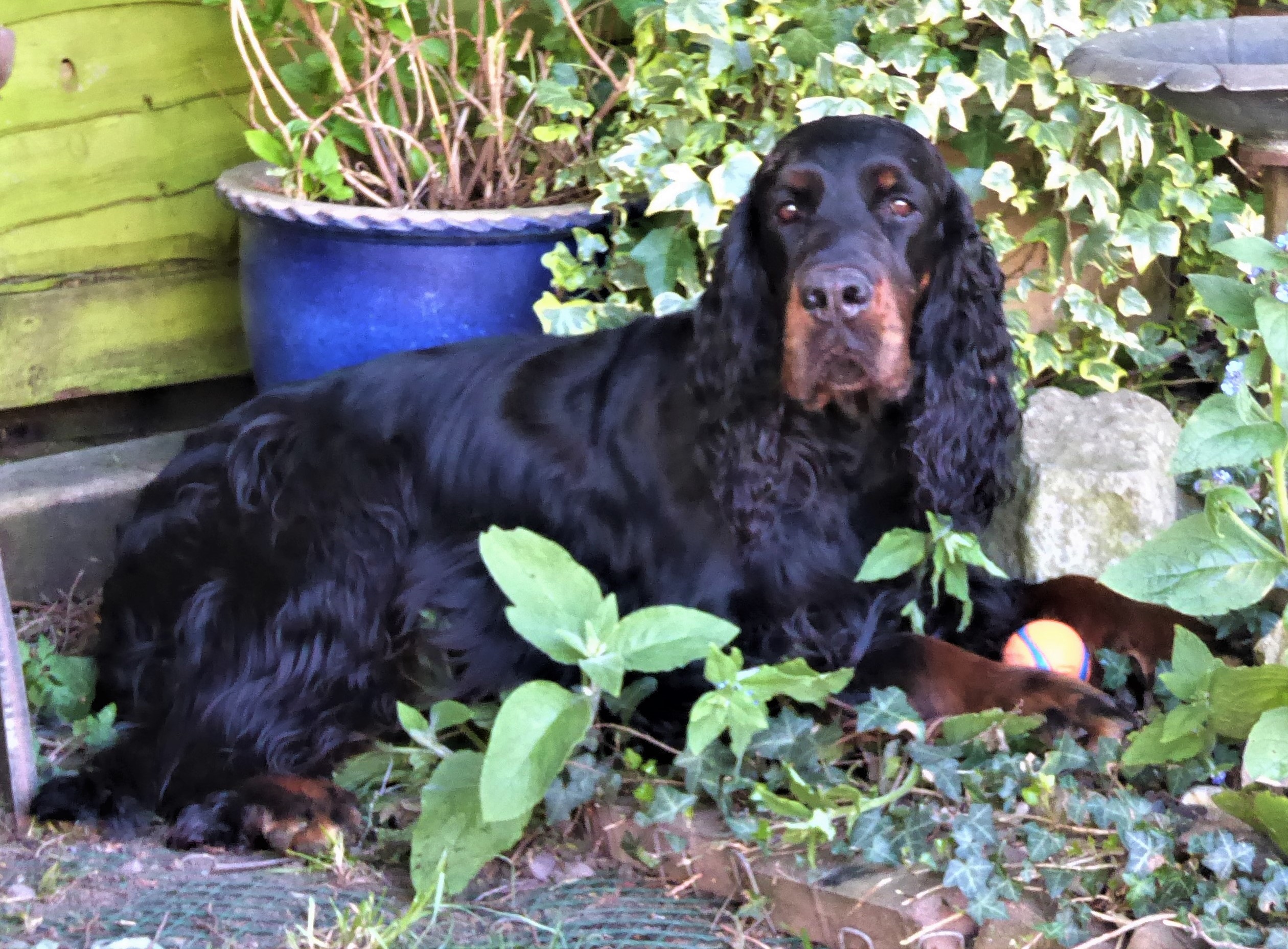 2015 Freddie attended Crufts where he was awarded the RCC.
August 2016 he returned to UK for a short stay, not only did he gain his UK crown in that time but achieved 8CC, 6BOB, 1 x Group 1, 1 x Group 4, BIS breed club and RBIS at Setter and Pointer. Freddie returned home to Italy after LKA with his breeder and owners Michele and Ludo Ivaldi
In 2017 Freddie returned to the UK to take a long holiday with myself in Surrey where he and I, along with my homebred bitch Remy, selectively attended shows. He was again successful adding another 8CC, 8BOB, 3 x Group 1, 1 x Group 2, repeat BIS breed club and RBIS at Setter and Pointer after which he travelled to the World Show in Germany to take BOB.
2018 started well with the CC and BOB at Manchester where he did the double again with Remy who won the bitch CC. He was short listed in the Gundog Group. At Crufts he was awarded the CC and BOB, after which he has continued to share my home with my other Gordon's. So much more has followed during the year which ended by repeating the double CC win with Remy at LKA.
Lets see what fun 2019 will bring..................
After winning BOB at Crufts Freddie delighted me with his win at Scottish Breeds under breed judge Margo Cowe (Rossend) and then followed this with a fantastic BIS win.
An exciting year with some very memorable wins and to end the show season for 2019 Freddie finished with another Best In Show at Setter and Pointer.
However in between the shows Freddie and his K9 companions have enjoy lots of free running and playing and doing what dogs do.
Freddie only attended one show in 2020 this being CRUFTS but what a day to remember through the non show season of 2020 due to Covid-19
He not only won his 43rd CC plus BOB but was also placed GUNDOG GROUP 4
Thrilled beyond words...................
Home About Me Care Of Your Gordon News Litters Rogues Gallery Art Works Items Of Interest Links
Memories Darcey Antti Zena Lacey Torie Link Finn Remy Laurelhach UK Laurelhach Overseas