ITA/INT/MONACO CH/SH CH CABALLUS EBONIE ADONIS LUDSTAR(imp) 41CC's/27BOB's/14RCC's
DoB 4th April 1999
BVA/HD 3:5 total 8
Carrier of PRA (rcd4 mutation)
DNA Profiled
Top Gordon Setter 2003
Top CC Winning Gordon 2003 and 2004
Group placing at general Championship Shows
1 x group 1
3 x group 2
1 x group 3
1 x group 4
BIS BGSC Championship Show 2002
BIS GSA Championship Show 2003
RBIS BGSC Championship Show 2003
BIS GSC of Scotland Championship Show 2005
Pedigree Veteran Stakes Richmond 2007 Overall Winner
3rd place at the Pedigree Veteran Stakes FINALS held at the NEC January 2008
CRUFTS 2008 Dog Challenge Certificate and Best Veteran in Breed
Best Veteran In Show GSA 2008 as well as the RCC
Best Veteran In Show BGSC 2008
Best Veteran In Breed and Best Veteran Setter In Show at Setter and Pointer
GSA Super Stakes Challenge 2008 Best Veteran In Match
CC from Veteran class, RBIS and Best Veteran In Show GSA Championship Show 2009
40th CC together with BOB from Open dog and then Gundog Group 2 at Border Union 2009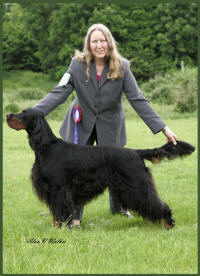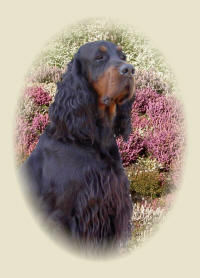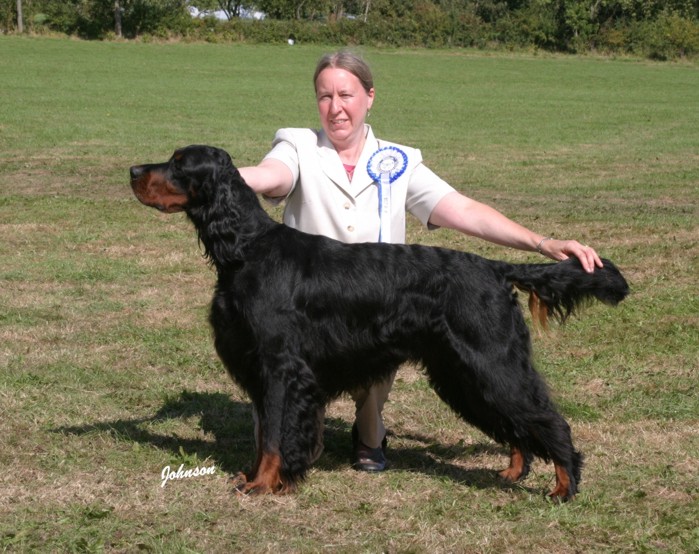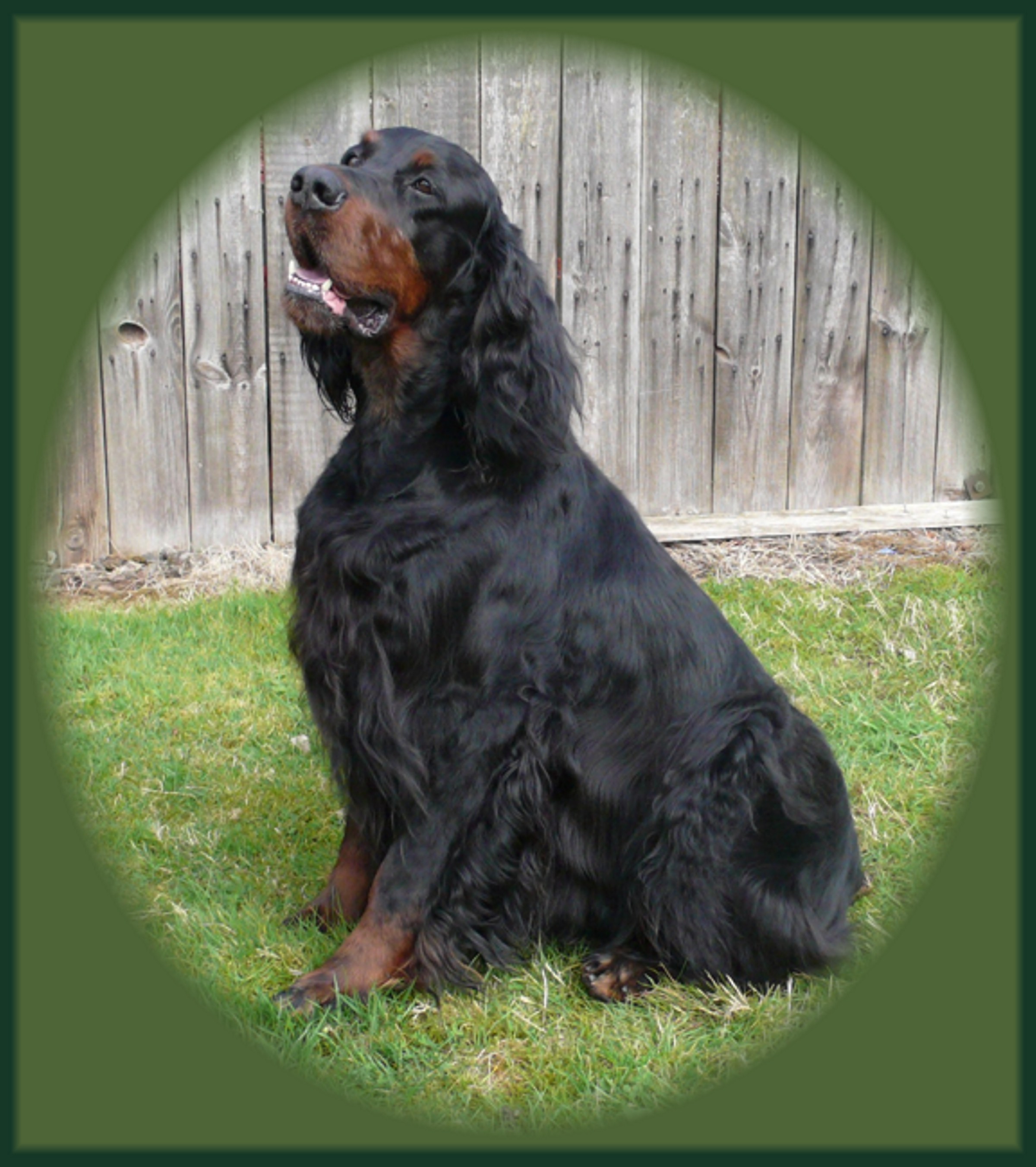 Antti was bred by Tiina Illukka, (Caballus kennel, Finland) and was owned by Michele and Ludo Ivaldi, Ludstar Kennels, Italy.

In 2002 Antti gained his UK crown becoming the first overseas bred and owned UK Show Champion. Prior to this he won extensively in Europe for his owners. After a brief visit back to Italy he returned to Surrey where he has remained achieving the breed record for most CC's won by a male Gordon Setter, all from different judges................

I am proud to have had the privilege to handled him to the success he achieved, winning 41CC's and Best Veteran at Crufts 2010 after which he was retired whilst at the top.

Sadly Antti left me all too soon leaving me with so many memories of all the fun and great times we had together.

He has left some wonderful offspring behind, to their owners treasure them.

He will be a hard act to follow....................

Antti farewell but not goodbye...................
Home About Me Care Of Your Gordon News Litters Rogues Gallery Art Works Items Of Interest Links
Memories Darcey Antti Zena Lacey Torie Link Finn Remy Laurelhach UK Laurelhach Overseas