SH CH LAURELHACH INTRIGUE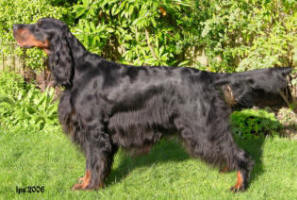 DoB 21st January 2001
BVA/HD 5:5 total 10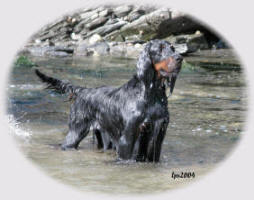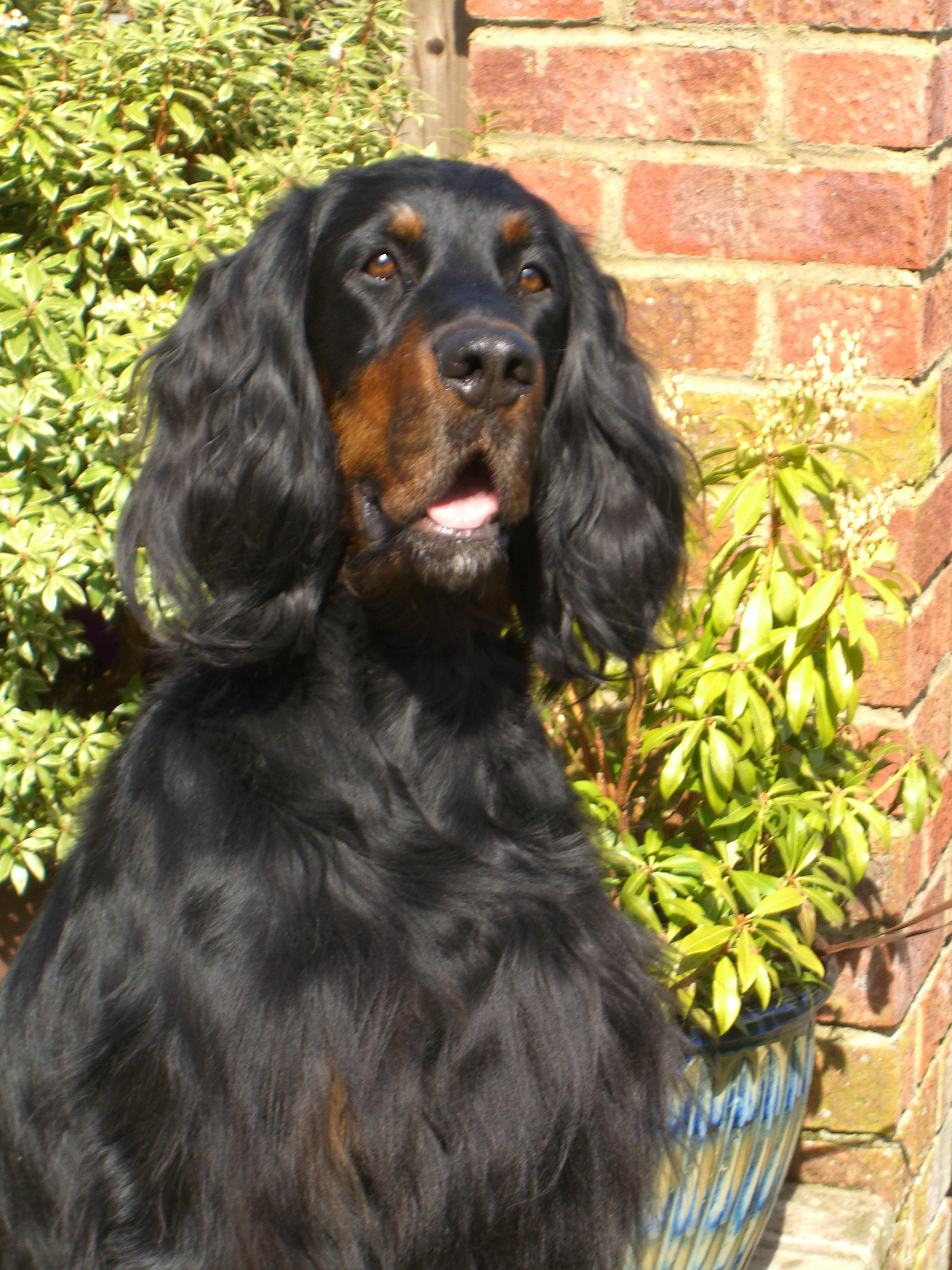 Carrier of PRA (rcd4 mutation)
DNA Profiled
Colour tested carries black only
13CC's 2BOB 15RCC's
Junior Warrant
Top Puppy 2001
Best Puppy In Show at both the BGSC
Championship Show and
Setter and Pointer Championship Show
Top CC Winning Bitch 2003
BOS at the GSA Championship Show 2003
RBIS at the GSC of Scotland Championship Show 2005
BIS at the BGSC Championship Show 2006
Darcey is the third generation direct bitch show champion for Laurelhach. She has a great personality and possess a friendly, happy disposition, a real character.
From her first litter of 9 puppies, 3 dogs and 1 bitch have been campaigned with some success as youngsters, one of which became a show champion.
However they and their siblings continue to provide much entertainment and pleasure for their owners.
In 2005 Darcey and I joined the local agility club which we both enjoy immensely, 'just for fun', and have competed in 2 internal club matches
gaining a 1st and 3rd place. This is something I can recommend to owners when their dogs are mature enough, it teaches them not only some obedience as well
as socialisation but to work as a team with their owner.
On the show side Darcey started out as a minor puppy taking her classes and has followed this through gaining various awards. Of the CC's she won 9 were
the double with Antti and I wish to say thank you to those who have handled her in the challenge showing that she is versatile and a delight even for people she
does not know very well.
Home About Me Care Of Your Gordon News Litters Rogues Gallery Art Works Items Of Interest Links
Memories Darcey Antti Zena Lacey Torie Link Finn Remy Laurelhach UK Laurelhach Overseas